Celebrating #BlackHistoryMonth
Andrew Watson: Pioneering the Beautiful Game for Scotland
As we celebrate Black History Month, it's crucial to recognise and honour the remarkable individuals who have left an indelible mark on history, and in our case at the Scottish Football Museum, footballing history. One such trailblazer is Andrew Watson, now regarded as the world's first black international footballer. His legacy not only transcends the world of sports but also stands as a testament to the power of determination, talent, and breaking barriers. In this blog post, we'll delve into the life and achievements of Andrew Watson, shedding light on his remarkable journey and the impact he had on the beautiful game.
Andrew Watson was born in British Guiana (now Guyana) on the 24th of May 1856. He was the son of Peter Miller Watson, a wealthy Scottish sugar planter and former slave owner, and a Guyanese woman named Hannah Rose. Watson was sent to England for his education, where he attended the prestigious Heath Grammer School in Halifax, West Yorkshire. It was during his time in England that he developed a passion for sport, although rugby was initially the game that he played rather than association football.
In 1874, Andrew Watson moved to Scotland, where he continued his education at the University of Glasgow, studying natural philosophy, mathematics, and engineering. Watson never completed his course but instead became a partner in Watson, Miller and Baird, a wholesale warehouse business in Glasgow. It was in Scotland that he began his football career in earnest, signing for Maxwell FC around 1874, and later moving to Parkgrove FC. In April 1880, he signed for Queen's Park, then Britain's largest football team and became their secretary in November 1881. He led the team to two consecutive Scottish Cup wins in 1881 and 1882. This is a black and white mounted photograph of the 1882 Scotland team featuring Andrew Watson.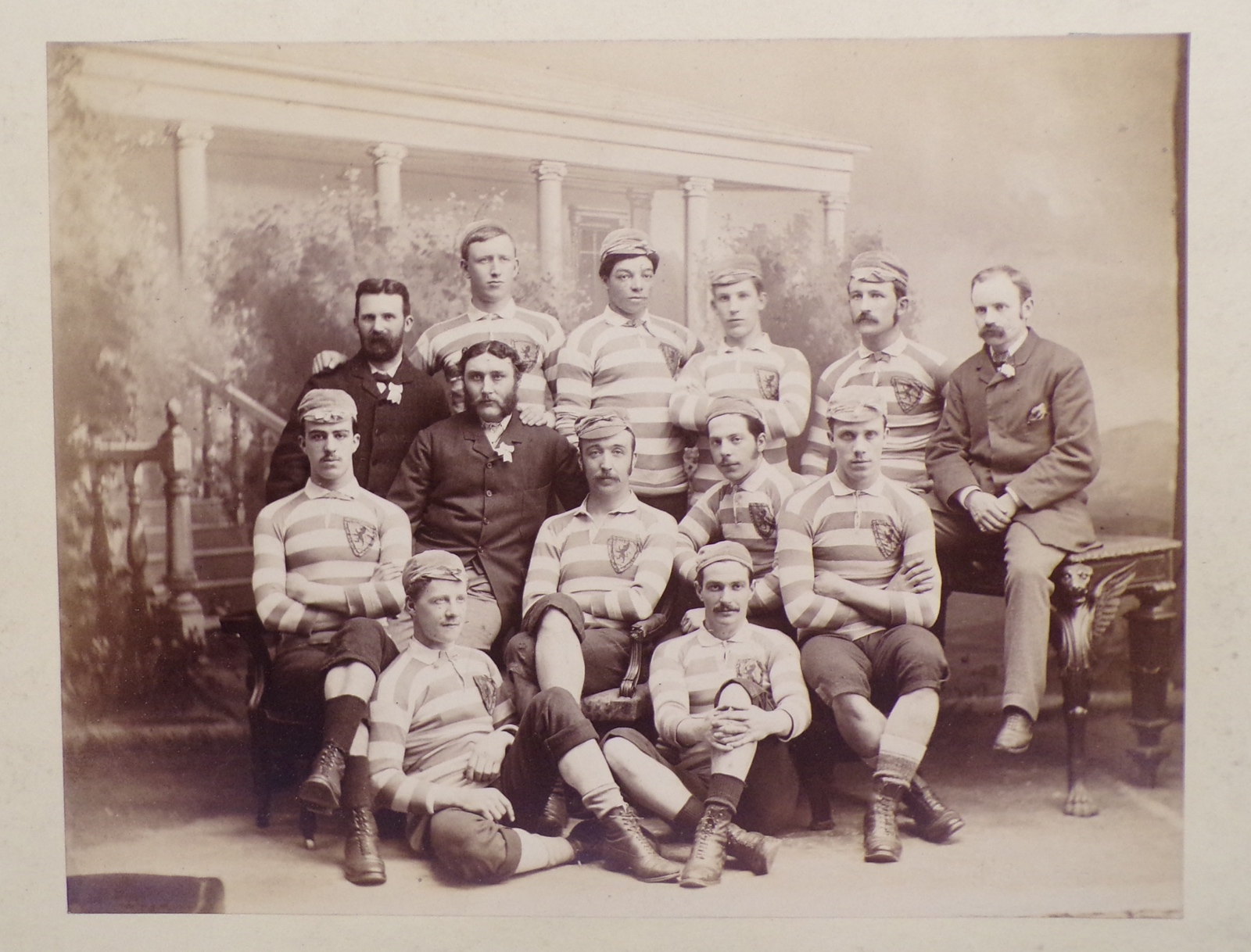 Book your place
Discover a national football collection to educate and inspire future generations.
Book online or call us today on 0141 616 6139.