Football Memories project receives UEFA funding
Former Scotland coach Craig Brown helped launch a Football Memories project geared at supporting people living with dementia through their local football clubs.
Football Memories League is a partnership between Alzheimer Scotland and the Scottish Football Museum and has over 90 groups established across Scotland. The Scottish FA was responsible for securing a UEFA grant which will provide a significant financial boost to the project.
A total of 13 senior clubs have offered to take part in the programme based on their existing links to the Football Memories project or local dementia groups within the community.
Aberdeen, Falkirk, Heart of Midlothian, Hibernian, Inverness Caledonian Thistle, Kilmarnock, Livingston, Patrick Thistle, Queens Park, Rangers, Ross County, St Johnstone and St Mirren will take part in the programme which will run from April 2015 until March 2016.
In Scotland there are currently over 90,000 people living with dementia of which over 95% are over the age of 65.
Throughout the process of the illness, people living with dementia become more withdrawn from their local community due to either to a loss in confidence or communication problems.
The project will aim to offer help through a series of support networks linked to senior clubs across Scotland.
It will allow the participants to continue to engage with their local community and seek peer and professional support.
Craig Brown, former Scotland national coach, said: "I am proud to have been invited to help launch what is an excellent initiative and one that shows the importance of Scottish football's rich history in helping those who suffer from Alzheimer's.
"Football Memories has had a positive impact on people's lives already and extending the project to clubs will only help in widening its impact across communities."
Stewart Regan, Scottish FA Chief Executive, said: "This project will really benefit people living with dementia in Scotland and help bring them closer to their community through football.
"As our national sport, football is a constant for so many people in Scotland and I have no doubt this project will help evoke some wonderful memories.
"It's pleasing to see 13 of our senior clubs get behind this fantastic project and I would like to thank them for their support. "
For more information please visit the Football Memories League Website http://www.footballmemoriesleague.co.uk/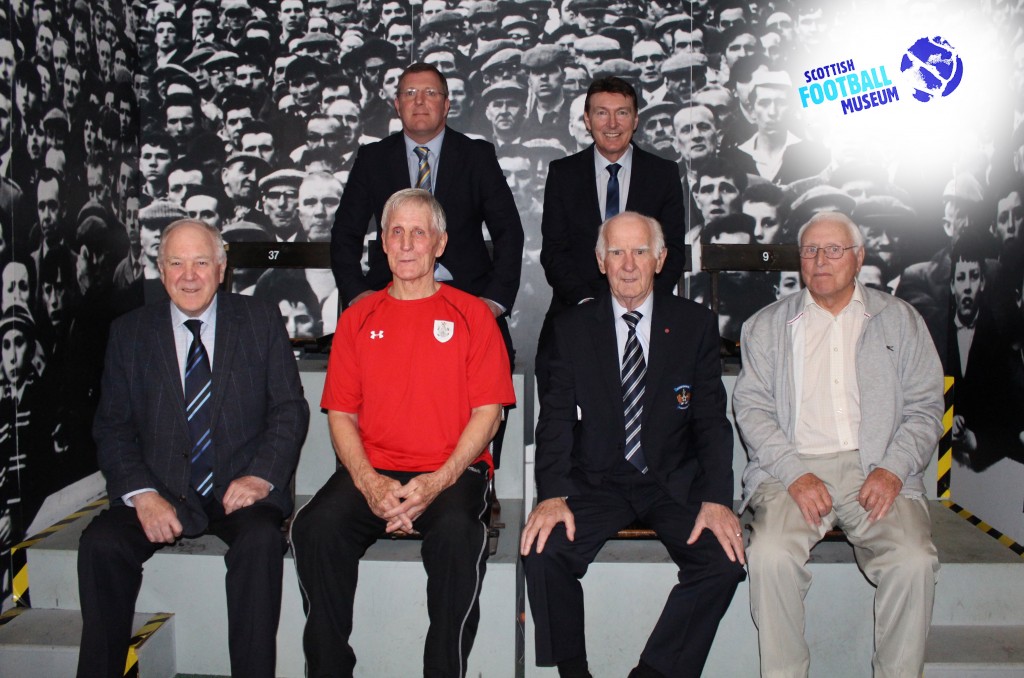 Back row left to right Roddy Grant (St Johnstone FC) Gordon Smith (Rangers FC)
Front row left to right Craig Brown (Football Memories Ambassador) Eddie Hunter (Queen's Park FC) Davie Sneddon (Kilmarnock FC) Tommy Murray (Falkirk FC)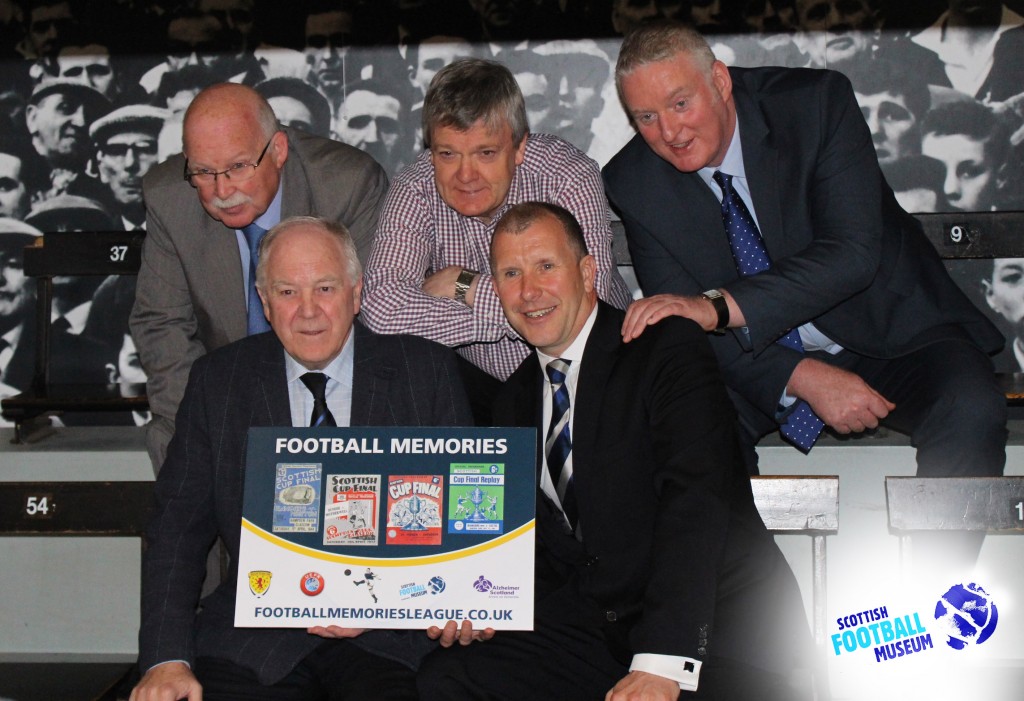 Back row left to right Robert Craig (Chair, Scottish Football Museum) Michael White (Project Manager, Football Memories) Jim Pearson (Deputy Director for Policy, Alzheimer Scotland).
Front row left to right Craig Brown (Football Memories Ambassador) Stewart Regan (Chief Executive, Scottish FA).
Book your place
Discover a national football collection to educate and inspire future generations.
Book online or call us today on 0141 616 6139.