Museum Welcomes Sergio Lodise
The museum was delighted to welcome Sergio Lodise, historian of famous Argentine side Boca Juniors, to Hampden Park. Club Atlético Boca Juniors from Buenos Aries are one of South America's greatest teams and share a famous rivalry with Club Atlético River Plate which is called Superclasico. Notable Boca players have included Claudio Caniggia, Juan Román Riquelme, Carlos Tevez and, of course, Diego Maradona.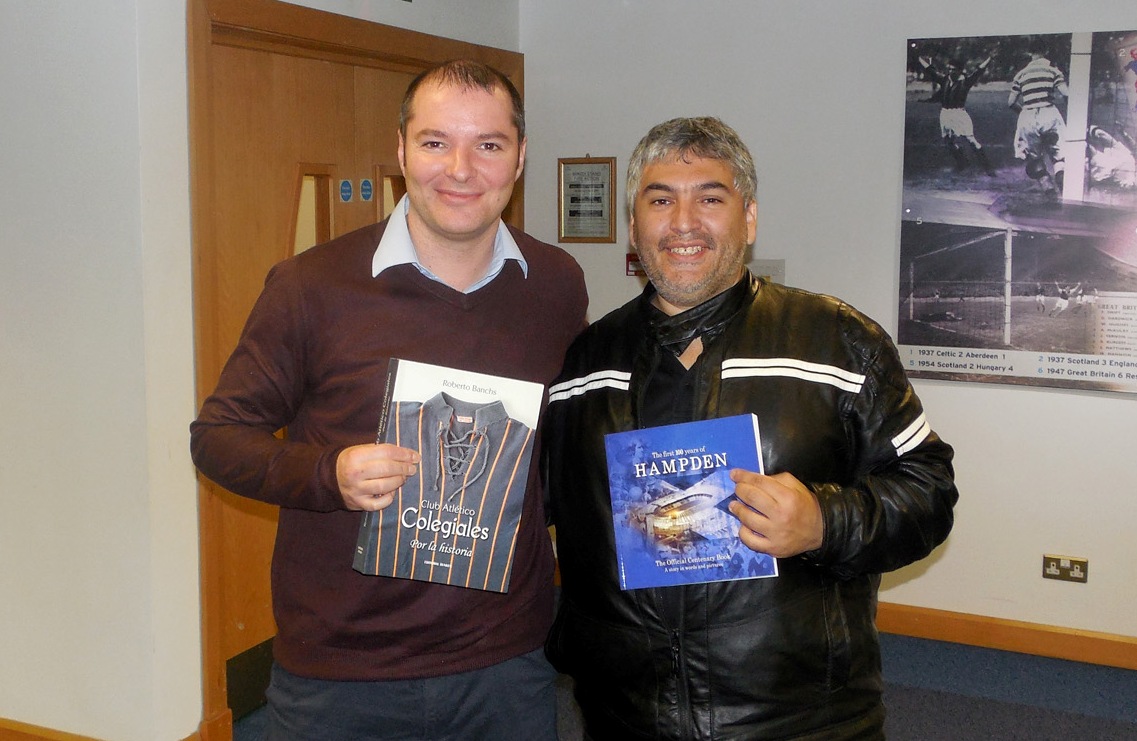 Book your place
Discover a national football collection to educate and inspire future generations.
Book online or call us today on 0141 616 6139.