Scottish Influence Implementing Football in Australia and France
France and Australia kick off their Russia 2018 World Cup campaign today. An interesting coincidence is that the football structure in both countries was constructed with the help of Scottish immigrants.
Indeed, Scottish immigrants had an influential role in promoting football in Australia during the 1880's. The Scots were particularly prominent in the establishment of the Anglo-Queenland Football Association at Brisbane in 1884. Early teams within this Association included clubs with Scottish names- such as St Andrews FC, Rangers FC and Queens Park FC. An addition, an early football club in Sydney was called Caledonians. In New South Wales, Minmi Rangers were founded by Scots, during the year of 1884, and would dominate the early years of the Newcastle and District League. They would be the most successful club in the competition in the 1880s and 1890s, winning the premierships of 1887, 1888, 1889, 1891, 1892 and 1893. At the time, the Gardiner Cup was, from 1885 to 1928, the biggest prize in New South Wales football. Minmi 3-0 triumphed in the final against Sydney namesakes, Pyrmont Rangers. Another club called Balgownie Rangers, who are Australia's oldest existing Association football club at 135 years old, was founded in 1883 by Peter Hunter, a miner who had played junior football back in Scotland.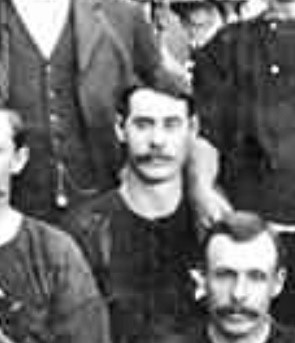 Above: Peter Hunter
This was also the case for Australia's opponents today, France. Scottish residents in Paris helped advance the Association game during the late nineteenth century. Gordon F.C., dating from 1891, was essentially a French club with Scottish heritage while, in the same year, two founding members of White Rovers FC were Scots by name of McBain and McQueen. More so,  Frenchman Charles Bernat, who helped to establish Club Francais in 1892, had played football during his time studying at St Joseph's College in Dumfries.
Very interestingly, it was a whisky magnate Scot called Thomas Dewar who donated the Coupe de Sheriff in 1899 as a competition open to all clubs. More so, Scottish clubs would tour the country such as Rangers (the Scottish club) who visited France on tour in 1923, while Scottish coaches made the journey to coach football. An example being Scottish manager Billy Aitken who coached a number of French clubs during the 1930's.
Book your place
Discover a national football collection to educate and inspire future generations.
Book online or call us today on 0141 616 6139.