Date & Time of the conference: Mon, 15 May 2023 09:00 - 17:00 BST
Scottish Football Museum to host the 2023 Scottish Museums Federation Conference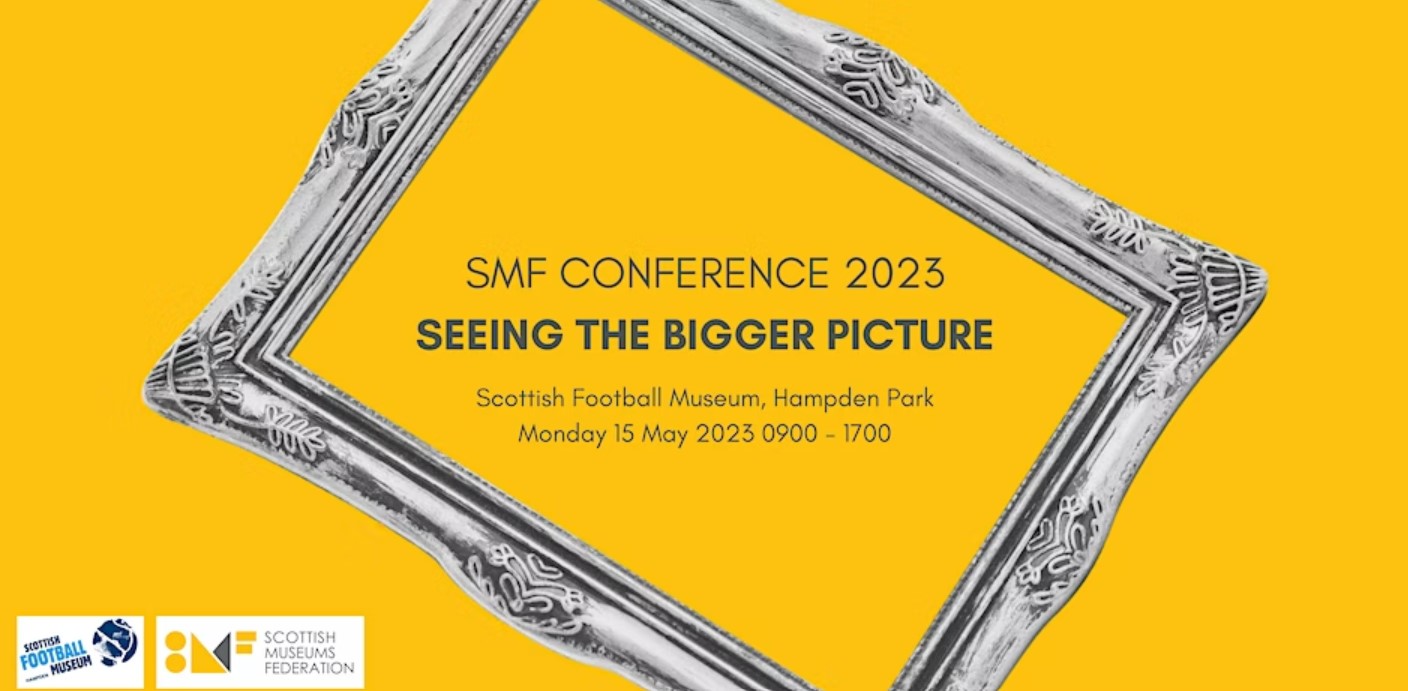 Here at the Scottish Football Museum, we are happy to announce that we will be hosting this year's Scottish Museums Federation conference on the 15th of May, 2023.
Join us this year in Glasgow to explore the theme of Seeing the Bigger Picture of museums and the wider world. How we are challenging ourselves to form deeper connections with audiences, using our collections to tell fuller and more complex stories, being more inclusive, promoting the workforce and more. We have some great presenters, and there is the opportunity to visit the Scottish Football Museum and take a guided tour of Hampden Park Stadium.
Click the link to purchase your tickets! 
Book your place
Discover a national football collection to educate and inspire future generations.
Book online or call us today on 0141 616 6139.