The Football Memory Boxes
Today our Football Memories Project announced it was to receive match-funding from the Scottish Government for its highly successful Football Memory Boxes initiative. The agreement will see the roll-out of the highly successful Football Memory Box project enabling many more communities across Scotland to benefit from vital reminiscence work. Aileen Campbell, Scottish Government Minister for Public Health and Sport announced the match-funding along with Robert Craig, Chair of the Football Memories Project, and Craig Brown, who is an ambassador of the Football Memories Project.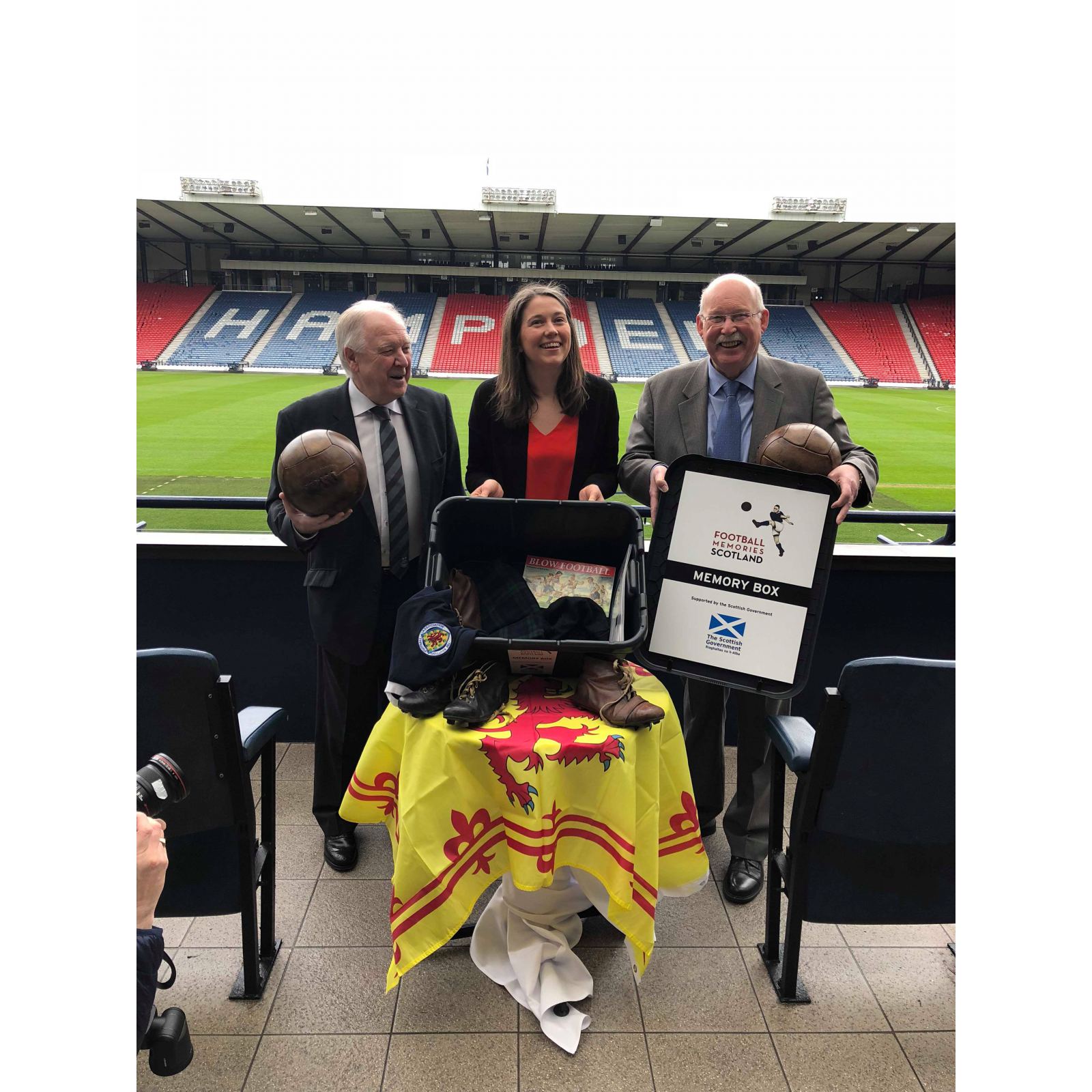 The project is initially targeting the creation of 50 Memory Boxes which would ensure that all 35 senior clubs who currently host Football Memories Groups will receive a box. Furthermore, organisations/individuals such as supporters' groups, rotary clubs, are being encouraged to donate £250 to create a Football Memory Box in the name of their organisation or individual. Two boxes have already been created in the names of Ally MacLeod and the West of Scotland Tartan Army (WESTA) respectfully.
A typical Football Memory Box contains 14 standard items: an old football, old pair of football boots, replica vintage Scotland football shirt, Lion Rampant Flag, Tartan Tammy, Old Football rattle, Carbolic soap jar of bovril and many more.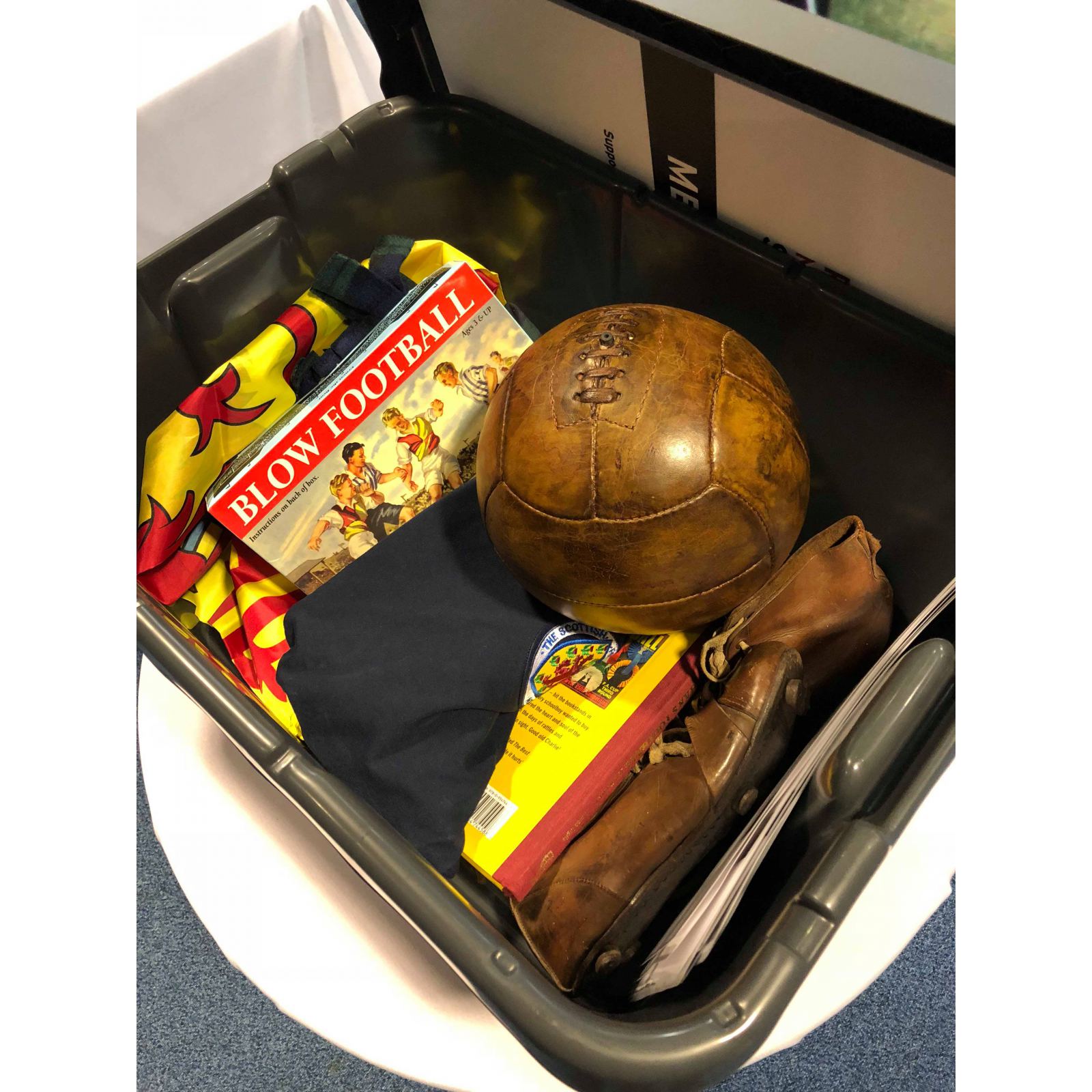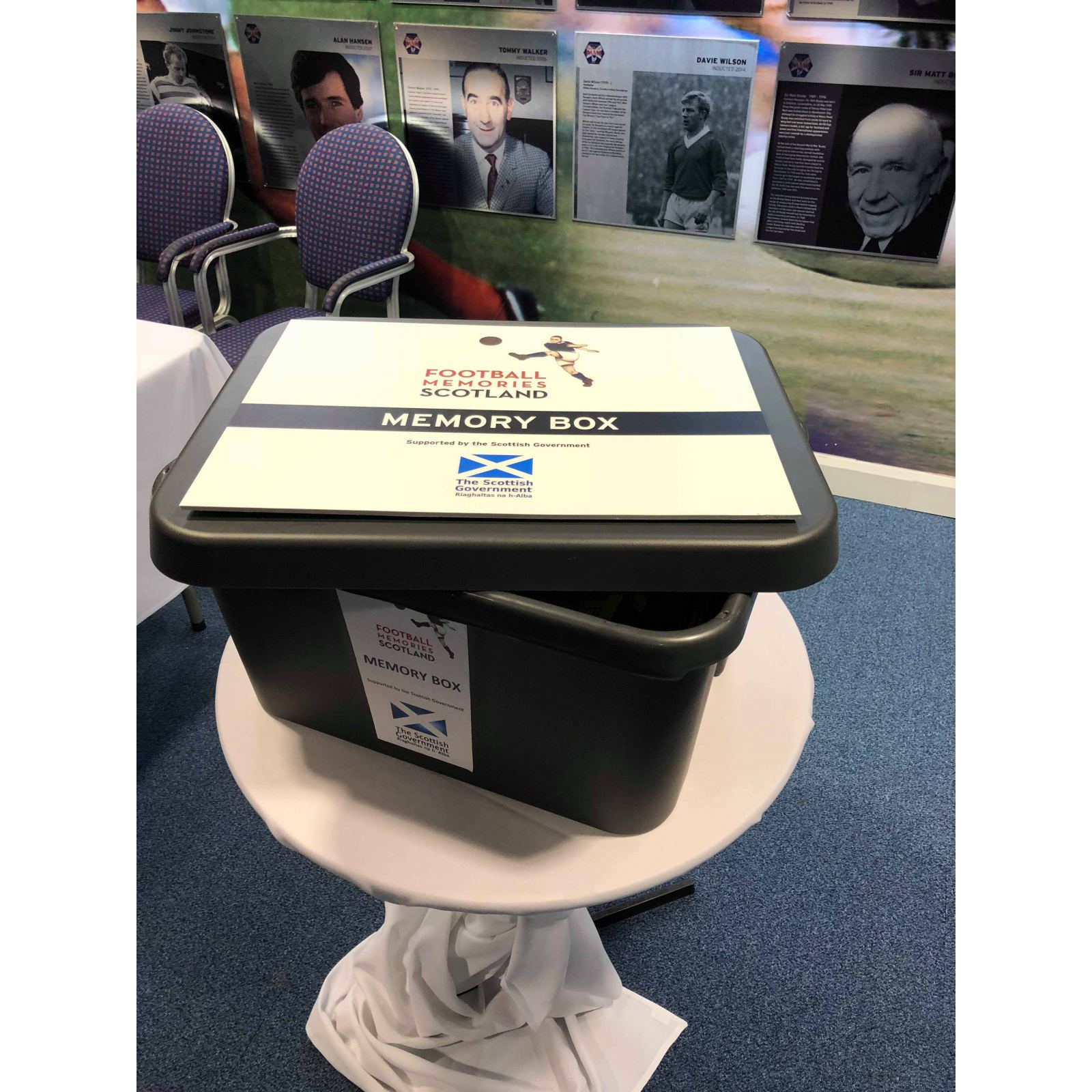 The family of the late Ally MacLeod gifted a donation to name a Football Memory box in honour of their former player and manager. The box will be located at Ayr United FC, providing a community resource for many years to come. The Ally MacLeod Box includes a 1978 World Cup Scotland replica shirt in recognition of his management that took the Scotland National team to Argentina.
The WESTA Football Memory Box will reside at Hampden Park, where it will be used by the volunteer network at local reminiscence groups in Glasgow's south side.
The Football Memories Project is a partnership between Alzheimer Scotland and the Scottish Football Museum. The project was originated and launched three years ago and trains volunteers to spend time with people with dementia who have an interest in football, talking about teams and matches from the past and working with images and tangible memorabilia to stimulate memories.
Robert Craig, Chair of the Football Memories project, said:
"We are delighted that the Scottish Government have recognised the pioneering reminiscence work taking place all across Scotland as part of the Football Memories Project. This match-funding agreement will enable many more people with dementia to benefit from the power of community based reminiscence which has the ability to greatly enhance the quality of life of people with dementia or memory-based conditions and that of their families and friends."
Aileen Campbell, Minister for public Health and Sport, said "Football Memories is an inspiring project, which is making a positive contribution not just to dementia, but more generally to mental health ans social exclusion. it is a wonderful initiative with powerful outcomes and I have been a strong supporter from the outset. The Football Memories Boxes are a huge part of the project's success, providing all the resources for clubs to run their own programmes-each box contains objects which can unlock memories and help people with dementia be themselves again, which is wonderful not only for them but, but also for their loved ones. The Scottish Governments is committed in continuing to support those who suffer from dementia by funding half of the Football Memories boxes to be made available to SPFL clubs."
Craig Brown, the former Clyde, Motherwell, Aberdeen and Scotland Manager and Football memories Project ambassador, said: "I am delighted to lend my support to the excellent work being carried across Scotland by the Football Memories Project. Dementia effects many people across all of society which is reflected in football including many dear friends, teammates and greatly respected opponents who are either suffering from it or having succumbed to it."
Individuals or organisations wishing to donate £250 to sponsor a Football Memory Box in honour of their club or an individual should visit www.sportsheritagescotland.co.uk or call 0141 616 6112.
Book your place
Discover a national football collection to educate and inspire future generations.
Book online or call us today on 0141 616 6139.