The Scottish Influence at the Beginning of English Football
Our respected neighbours may enjoy participating in the Major Tournaments much more than ourselves these days, and have a fantastic, rich history of establishing the rules and regulations of the footballing sport.
However, it is important to remember the importance of Scottish influence in helping England produce fantastic football structures and heritage.
By the late 1870's, a number of Scots were being enticed over the border earning the nickname the 'Scotch Professors' due to their advanced style of play. No such standard of player could be found in England at that time. James Joseph Lang, who moved to Sheffield Wednesday in 1876, is believed to be the first professional player even though the payment of players was illegal. When professionalism was eventually legalised in 1885, a floodgate was opened, an example being Liverpool's first team of 1892 consisted entirely of Scottish players and was known as the 'Team of the Macs'.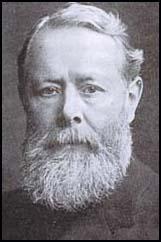 Above: Lord Kinnaird.

A leading player south of the border, Lord Kinnaird, from a Perthshire family, would play in an incredible nine FA Cup Finals between 1873 and 1883, winning five times (three times with Wanderers FC and twice with Old Etonians), and represented Scotland in 1873. He first joined the FA committee in 1868, to then holding the office of President from 1890 until his death in 1923. In 1884 when clubs from the north of England broke away to set up a 'British FA', due to a bitter dispute over the payment of players, Kinnaird played an important role in persuading them to re-join the FA. Along with Charles W. Alcock, Kinnaird convinced the FA to introduce professionalism in 1885 and helped to end the split.
In 1877, the 'Father of the Football League', William McGregor moved to Birmingham from Perthshire and first became involved with Aston Villa in 1877; serving on the club committee he was elected President in 1880. A number of prominent Scots were associated with Villa at the time, including captain George Ramsay and star player Archie Hunter, and under McGregor's influence, the Scottish Lion Rampant was adopted for the club crest.
Villa would then make a landmark appointment, in 1886, by creating a position which would become the very norm to every club in the world for the foreseeable. They would appoint a 'manager' of the football team, appointing Glaswegian captain, George Ramsay. This decision meant that technically Ramsay, a Scot, was the first paid manager anywhere in world football.
In March 1888, McGregor suggested that England's leading clubs form an 'Association Football Union', which would later be renamed'The Football League'.  The first matches commenced on 8th September 1888, this also led to McGregor becoming Chairman of the Football League and Chairman of the FA.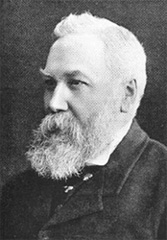 Above: Will McGregor
Along with William McGregor and Arthur Kinnaird, many other Scots played a role in shaping Association football in England. When the Birmingham FA was founded in 1875, five out of six men involved originally came from Scotland. The Lancashire FA was then established in 1878 adopting the rules of the Scottish Association. Scottish Internationalists John Cameron and John Bell were involved in setting up a Players Union in England in 1897 with Bell being appointed its first chairman.  In 1886 David Danskin, a Fife mechanical engineer, founded Dial Square FC; a club better known today as Arsenal.
Above: David Danskin
In addition, Scottish school teacher, David Allan, established Sunderland AFC in 1879 whilst Aston Villa's first rivals were Calthorpe FC, founded by a Scot: Campbell Orr.
In 1892, the double winning 'Invincibles' of Preston North End regularly fielded seven Scots.
A number of English players were influenced by the short-passing style that emerged from Scotland and added such unique style of play to their coaching when travelling abroad. High regarded managers from Fred Pentland, Jimmy Hogan to William Townley, in particular, take the football style with them across Europe.
Book your place
Discover a national football collection to educate and inspire future generations.
Book online or call us today on 0141 616 6139.